My Book on Amazon: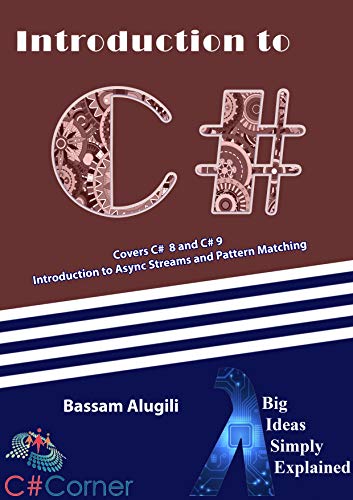 Introduction to C# Book
The book is arranged according to the C# 8.0 and C# 9.0 concepts and use cases. This book provides fundamental and applied knowledge about the modern C# and .NET :
• The book contains an introduction to the modern C# 8.0 and C# 9.0
• Different explanatory icons
• Cheatsheets
• Summaries and practical explanations with code and examples will surely keep you engaged while reading this book.
• Each feature is explained with pros and cons.

#csharp #Dotnet #dotnetcore #dotnetconf #Microsoft #technology #programming #opensource #github #tech #cheatsheet #visualstudio
Paperback:
https://www.amazon.de/-/en/dp/B08VC6THS7

Kindle Edition:
https://www.amazon.de/-/en/Bassam-Alugili-ebook/dp/B08TQWR8Q9/